WE ARE ENERGIZED
Paul Deighton got together in January 2016 with Bass player Matt Vessey and producer Paul Atkinson to form the band We Are Energized. Now with the addition of an amazing lead singer Ellie Whitlock, the band are embarking on a new flavour of electronica music mashed up Indie-Dance, Soul and Funk. In a previous life Mr Deighton was more akin to producing records, flying to gigs all around the world and Djing to crowds of up to twenty five thousand people at a time. As a Ministry of Sound resident DJ in the late naughties, Paul was no stranger to the number one download chart spot with classic tech house monsters like "Omega33." Theses days the guys have a much more organic attitude towards electronic music, combining live bass, guitars and more importantly, writing and performing their own vocals. Matt also an accomplished Dj himself, brings with him years of experience on live bass and as a former member of the successful group This Gigantic World, Matt is no stranger to the stage.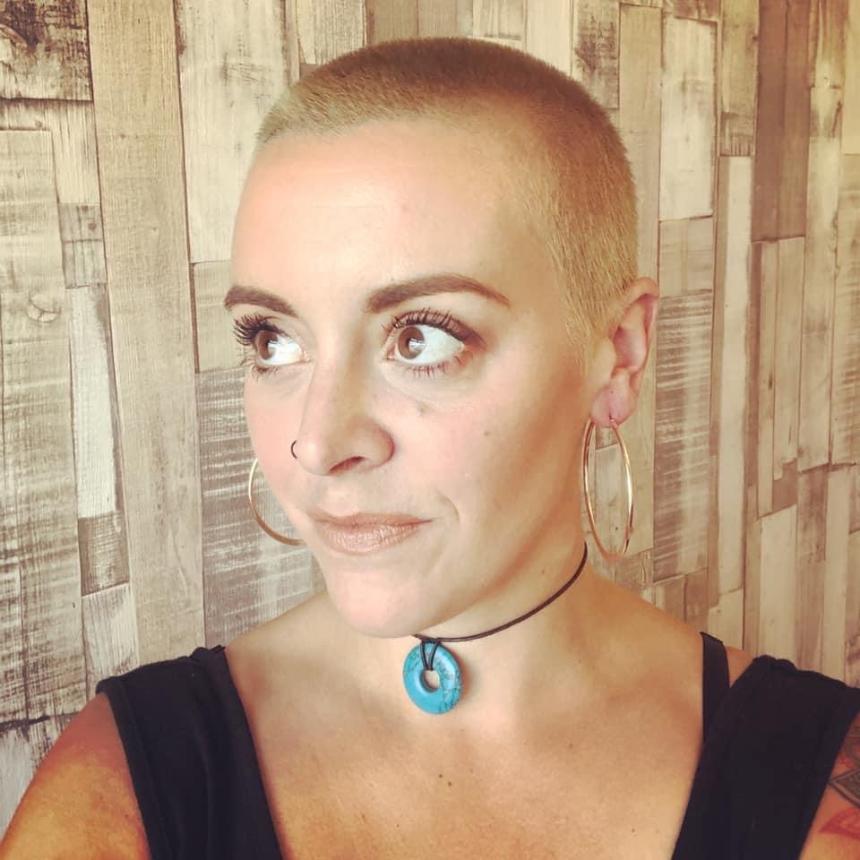 Ellie Whitlock. (Lead Vocals). We Are Energized

Paul Deighton. Paul Atkinson. Matt Vessey.

From Hong Kong to Moscow, Bogota to Bahrain Paul Deighton has Dj'd almost the entire globe covering 35 countries spanning five continents including Africa, Aisia, Europe, North America and South America and now the main man at Mighty Moog Records.

Resident Dj at Pure PACHA London. Since 2005 Richard Murray has criss-crossed the globe on his DJ travels, while long sessions in the studio have yielded some serious results and Richard already has an impressive production portfolio to his name.
Neu Rodrigues aka Neu Nox is a Brazillian born Dj and Producer who began his career as a DJ in 2013
with a line that ranges from the Deep, Nu-Disco and Tech-House.
Out of the ashes and bursting into flames, House of Labelle have emerged genre busting their way into any credible dj's set list. House of Labelle effortlessly fuse together classic house beats with tech house, 80's synth pop vibes and that early progressive house sound.

International DJ / Promoter / Producer,
Sarah Holder has been shaking dance floors around the globe with her high octane sets which are a tactical mix of Progressive, House, Electro, Techno and even a bit of Trance. She's has just delivered a STUNNING remix to the label that we are so excited about.

Outstanding session vocalist and live performer Sara Petterson's debut solo single for Mighty Moog Records " Take Me To The Magic" Check out Sara also fronting the band The Supernormals.
Hailing out of Tbilisi Georgia Konstantin Kandelaki aka iKOST is taking the club scene by storm with his deep tech remixes and productions currently remixing for Mighty Moog Records.

Jamie Vee is the DJ name for Jamie Exley, one half of production Duo VisionX, with Peter Hayward. Jamie Vee has recently joined the Mighty Moog fold with his gorgeous sexy house remix of Vampire Disco and getting huge support from major UK club residents .

The freshest talent coming out of Marseille France right now, Jerem A's remix of Vampire Disco is getting rave reviews and support from major headliners and club residents throughout the UK.

Currently remixing for Jack Union Records and one half of The Potato Heads, Tom EQ has delivered some pivotal remixes for Mighty Moog Records

Producing some fine Electro from NYC, Slynkee delivered the awesome Keep on Rollin EP back in 2011 which featured on Fat Boy Slims mix album Dance Harder Bitch

Often found Djing at Global Gathering and the more underground events, Dj Aaron Whall delivered The Darkness EP a stunning EP of Dark Electronic Deep House and Techno